Staying on top of the ever changing marketing landscape can be quite the challenge. This can be especially true of your social media strategy. Social media continues to be a fluid and unpredictable challenge that can frustrate even the best marketers. In some recently released research, InfluencerMarketing has discovered just how things have shifted and how innovation just may be the key to future marketing success. The following is taken directly from that research:
The Digital Global Overview Report looked at the average amount of time internet users aged 16 to 64 spent each day using media and devices. They found that people spend 6 hours 54 minutes on the internet across all their devices. Social media is valuable to them. People spend on average 2 hours 25 minutes per day using social media, second only to their time watching broadcast and streaming television (3 hours 24 minutes).
Nobody will probably be surprised by this finding. 16-24-year-old females average 3:14 per day on social media, compared to their male counterparts, who average 2:39. A broad survey of global internet users aged 16 to 64 found social networks were the most used apps/websites, followed closely by chat or messaging platforms.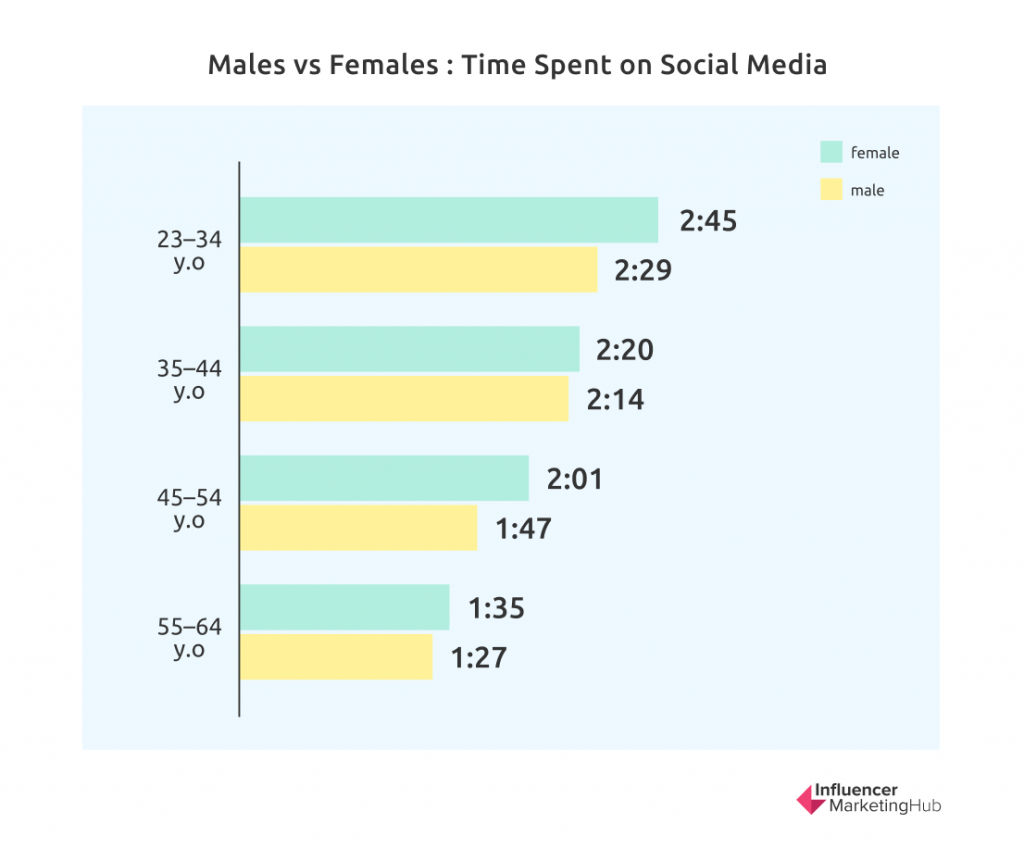 Although most (98.0%) people still use a conventional search engine on whatever device they are operating, 45.3% now also use voice search or voice commands. In addition, 32.9% use image recognition tools on their mobile devices.
Marketers will probably take an interest in the fact that globally 71.6% of internet users now search for brand information on social platforms.Using social networks for brand research is particularly prevalent in the younger age groups. For example, in the case of 16–24-year-olds, 53.2% use social networks, compared to 51.3% who use search engines.While more 25–34-year-olds use search engines, the percentages are close – 48.2% use social networks to 51.3% search engines.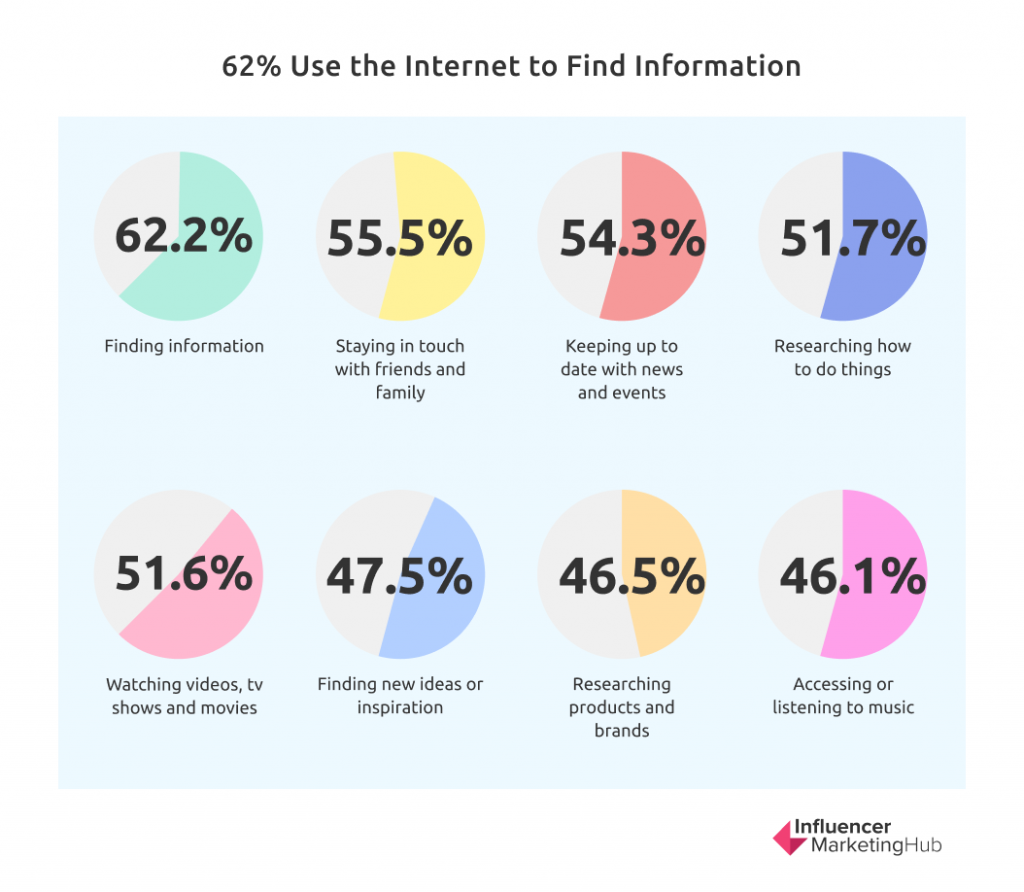 Mobile phones accounted for 55.35% of web traffic in June 2021, up 11% from the previous year. Laptops and computers accounted for a still considerable 41.93%, but this represented an 11% year-on-year drop. Less dominant were tablet computers (2.64%) and other devices, such as game consoles (0.08%.)
-Written by Kevin Sawyer