Sadly, when it comes to a long term and effective social media strategy, too many small businesses are falling behind. Many don't consider social media to be a consistent strategy for both driving traffic and securing conversions. Social media continues to evolve quickly these days and those companies that don't keep up might find themselves eating the dust of their rivals. Some recent research published by Hootsuite, demonstrates the speed at which social media moves and the direct advantages to those companies who aggressively use it to grow their business. The following is taken directly from that published data:
Only 35% of respondents said they planned on increasing their investment in TikTok in the next year. Most businesses continue to place big bets on reliable networks like Instagram and Facebook. If brands aren't flocking to TikTok yet, they will be soon. We recommend being at the front of the wave rather than behind it.
The smaller networks aren't as saturated with ads as Facebook and Instagram, so users may suffer less from ads fatigue. A study by Kantar, commissioned by TikTok, found that consumers ranked TikTok ads as more inspiring and enjoyable than ads on other platforms. A Nielson study commissioned by Snapchat found that ads on Snapchat had more reach than TV ads and led to greater awareness and purchase intent. A Pinterest Business study showed that ads on Pinterest had higher ROI and cheaper conversion rates than ads on other social networks.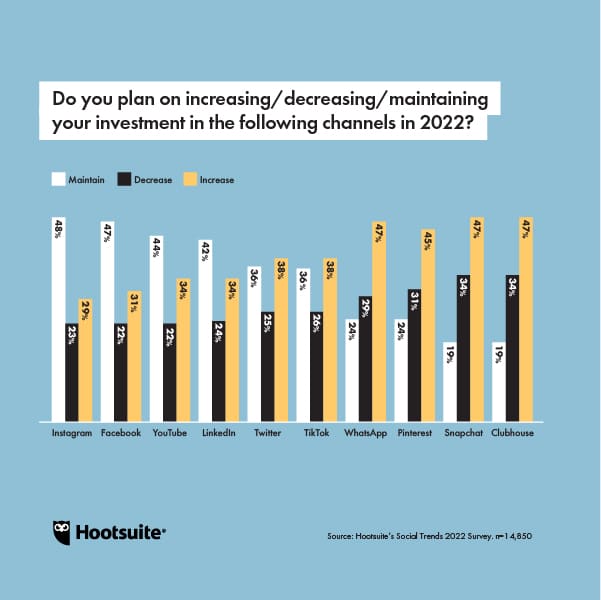 Before the pandemic, social commerce was a flashy opportunity for the most innovative businesses (mattress disruptors, eyeglass disruptors—basically you had to call yourself a disruptor before you'd let your customers shop on social). But increased social media consumption combined with stay-at-home mandates created the perfect conditions for a social shopping explosion. Which is not going away.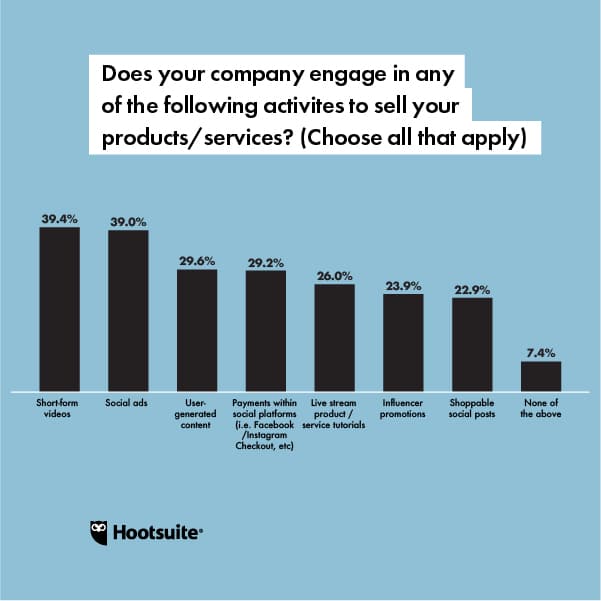 81% of shoppers were already using social media to discover new brands and research products before the pandemic. Many businesses have figured out that letting these users checkout in the same app just makes sense.After all, navigating to a website is an extra step, which is an extra potential leak in your conversion funnel. Especially on mobile, where cart abandonment rates are high.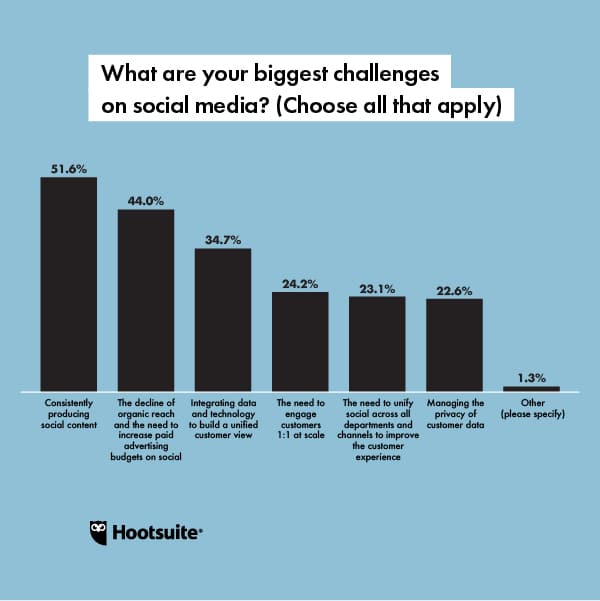 Experiment with shoppable posts, or even ads! This will allow customers to see your products in context—and then place an order in just a few taps.Between lockdowns, halting global supply chains, and labor shortages, consumers have had more urgent questions for businesses than ever before. And they've discovered they can get answers to those questions more conveniently using social media.
In a Nielsen survey commissioned by Facebook, 64% of people said they would prefer to message rather than call a business. And ​​according to Gartner, 60% of all customer service requests will be managed via digital channels by 2023.
-Written by Kevin Sawyer